❤❤❤❤❤
 

EDITORIAL REVIEWS
"Author Kym Grosso delivers a powerful punch of immortal, erotic sex, pure adrenaline action and a sexy alpha male in Logan's Acadian Wolves!" 
❤
"This is the fourth book in the Immortals of New Orleans series. Each one is better than the one before.  They are filled with hot, hot, wolves and vampires, explicit sex, threesomes, kink, secrets, betrayals, and lies." 
❤ 
"Let me tell you, this book up'd the steam and sexiness times a hundred. That's not to say the other books weren't steamy but this one, oh my this book was seriously HOT!!" 
❤ 
"Ms. Grosso writes some of the steamiest love scenes I have ever read. Logan and Wynter will make your kindle smoke and your heart race."
❤
"If you've read the first three and thought their leading men were hot, you will be ON FIRE when you meet Logan!"
 ❤
"I thoroughly LOVED this book.  The characters were so well developed."
 ❤
"I loved the story that Kym writes, I have a hard time putting any book down that she writes."
 ❤
"Kym Grosso 's Logan's Acadian Wolves is an engaging tale. This book is exciting from beginning to end."
 ❤
"Kym Grosso brings together a fascinating world of wolf shifters, vampires and scientific research in a story about the ultimate betrayal and revenge."
❤
"If you are a fan of paranormal romances, this series is a "Must Read!"
❤
 "I thought this was a fantastic read, completely entertained                 throughout the story."
 ❤
"Logan's Acadian Wolves has a great mix of action, intrigue and intense heat and each in the place you need them the most. Add in touches of humor you've got a real page turner… The only place better than your TBR for the Immortals of New Orleans series is on your Read list!"
❤
"Kym Grosso has a way of pulling you into the story from the very beginning. From the very first sentence I was hooked on this story."
 ❤
"The story of Logan (Werewolf) and Wynter (Human) was amazing!…Go get this smexy book!!!!   You will be forever in wolf/vampire books!"
❤
"I recommend it to anyone that likes to read a great story with a sexy Alpha male that knows how to please a woman, werewolves, vampires, and secrets galore, as well as wonderful writing."
❤
"After four books the Immortals of New Orleans series is still going strong with intense emotions, steamy sexual interludes, and on the edge of your seat action….Ms. Grosso has written yet another immensely satisfying shifter story that even newbies to the series can enjoy and I highly recommend it to fans of the paranormal."
 ❤❤❤❤❤

LOGAN'S ACADIAN WOLVES
(IMMORTALS OF NEW ORLEANS, BOOK 4)
Deep in the heart of New Orleans, Acadian Wolves' Alpha, Logan Reynaud, rescues a beautiful woman in the dead of night. Intrigued by the mysterious human, the commanding Alpha is determined to elicit all of her secrets, including her deepest fantasies. After tragedy strikes, Logan discovers dangerous adversaries are planning an attack in his city. Driven by responsibility and honor, Logan must protect both his pack and the woman who's captivated his attention.
Dr. Wynter Ryan, a leading virologist, is fascinated with her charismatic protector. As the chemistry ignites between her and the dominant Alpha, she relinquishes her ties to the past, embracing ecstasy and submission within his arms and intrepidly acquiescing to her own adventurous instincts. Succumbing to desire, she learns to trust her Alpha, discovering what it means to be wolf.
Passion and mystery on the bayou stirs Logan's wolf, demanding he claim his mate. Yet Wynter's a distraction he can't afford when his priority is to lead his new pack. Will Logan surrender to the uncontrollable need to claim Wynter as his mate? And will he be able to keep her alive, finding the killer who threatens the Acadian Wolves?

❤
TRISTAN'S LYCEUM WOLVES 
(IMMORTALS OF NEW ORLEANS, BOOK 3)
AMAZON TOP 50 BEST SELLER
and
ALL ROMANCE BOOKS BEST SELLER 

An erotic paranormal romance…
Charismatic and powerful Lyceum Wolves' Alpha, Tristan Livingston, is out for revenge after a devastating attack on his pack. Not only did he survive a building collapse, he orchestrated the rebuild of his chic, state-of-the-art nightclub within a week. Determined to mete out justice, he rescues a beautiful witness who may be the key to helping him find the perpetrators.
Dr. Kalli Williams, dedicated veterinarian, is hiding a secret that endangers not only her own life but the lives of wolves across the country. After being tortured by a savage vampire, she's reluctantly agrees to help the sexy Alpha in his quest to identify suspects; ones who'd kill her on the spot if they knew she existed. As Kalli places herself in the hands of the dominant wolf, she soon finds she wants nothing more than to submit.
Tristan, committed to ruling his pack as a lone wolf, is inexplicably drawn to the mysterious and enticing woman, who seems more than human, but not quite supernatural. As he discovers her secret, he teaches her the meaning of trust, helping her learn how to be true to her nature. After living a lifetime alone, will he succumb to the visceral need to claim her, acknowledging the soul binding connection between an Alpha and his mate? And will he prevail against the menacing enemy who threatens to destroy Lyceum Wolves?
Check out the review for Tristan's Lyceum Wolves on
LATEST EDITORIAL REVIEWS
"This was my favorite of the series to date and Tristan is hot, hot, hot. There is plenty of steamy sex, secrets, betrayals, lies, and suspense." ~Paranormal Romance Guild
 
"This is one to read when you're looking for a hot Alpha wolf." ~USA TODAY Happily Ever After 
"This book was WELL WORTH THE WAIT!!!! This is my favorite so far in Ms Grosso's Immortals of New Orleans series!  This story has it all, betrayal, suspense, thrills, a love that withstands all and HOT STEAMY SEX! " ~I Love Vampire Novels
"Kym Grosso does an excellent job of creating awesome and multi faceted characters and combining it with an OFF THE CHARTS story plot! This book is one of my all time favorites paranormal romance novels." ~LipSmackinGoodBooks
"Kym did a fantastic job with this story. Tristan's Lyceum Wolves is fast paced with lots of action, our favorite paranormal beings and of course lovable characters that where my favorite from the first page." ~Paranormal Cravings
"This is a paranormal romance/erotica book that is filled with mystery, nail biting anxiety, and sexual scenes to make you crazy. Grosso does an excellent job of creating awesome and multifaceted characters, along side a believable story line" ~I Heart Books
"If you're looking for a book (and series) that is chock full of action, uber steamy romance, intrigue, and a thoroughly gripping tale, I highly recommend this book and its predecessors." ~Literal Addiction
"I can't say enough about this book! I just loved it. I applaud Ms.Grosso for giving her readers another sexy story to make us stay awake late at night to finish." ~Coffee & A Book Anytime
"The whole story is cram packed with action, steamy sex (including a super hot scene with Tristan, Logan, & Kalli), suspense, and shocking betrayal that made this book my new favorite in the series… Kym Grosso has stormed upon the paranormal romance scene in the past year and has quickly become one of my favorite authors in the genre." ~Vampire Romance Books
"Tristan's Lyceum Wolves was an amazing hot read! Kym Grosso is an amazing writer." ~ Readaholic's Reviews
"I loved it…He is a very strong Alpha but he still has an open mind and always acts in the best interest of his pack…Five stars for me." ~Dustykatt's Stuff
"I laughed and cried as their journey together goes through a roller coaster of emotions onto a tumultuous ending that leaves you breathless and wanting more. I can't wait to meet the next Immortal of New Orleans." ~Pinky's Favorite Reads
"This book had action, growling, hot steamy scenes, some drama, werewolves, and vampires too!…I recommend this book, especially to all my wolf reading friends." ~Crazy Four Books 
"Tristan's Lyceum Wolves is a well-written, fascinating and sensual look at a powerful alpha who earns the respect of his pack and yearns for the love of his mate." ~The Reading Cafe
*Click on Links  Above to Read Full Reviews
I AM ALPHA.
❤❤❤❤❤

An erotic paranormal romance…
Sexy vampire, Luca Macquarie doesn't do love; especially not with humans. Yet, ever since he rescued Samantha Irving, he can't deny the enigmatic attraction he's developed for the alluring mortal woman.  Concerned for her safety, he's determined to bring Samantha back to her coven.  His mission is to go find the novice witch and bring her home, nothing more, nothing less; falling for her is not supposed to be part of the plan.
Samantha doesn't want to be a witch, yet that's exactly what she is.  After failing to elicit her magic, she escapes to the mountains in an attempt to resume a semblance of her previous human life. When an arsonist torches her cabin, Samantha's worst fears are realized.  Aware that her life is on the line, she reluctantly agrees to return to New Orleans with Luca.
In the Big Easy, Samantha and Luca embark on a spellbinding journey, searching for a mystical amulet that promises to release her obligation from an ancient, lethal vampire who's been threatening her life.  With cryptic clues and clandestine allies, will Luca and Samantha destroy the dangerous amulet before others acquire it, setting forth a chain of catastrophic consequences?  And will Luca give into his erotic desire for the witch who magically captures heart?
ALL ROMANCE BOOKS BEST SELLER 
❤❤❤❤❤
After a series of girls are ritualistically murdered on the cold streets of Philadelphia, seasoned detective, Sydney Willows, is forced to work with sexy, alpha vampire, Kade Issacson. While working the case, Sydney finds herself inexplicably drawn to Kade, fighting the passion she feels towards him. Kade, determined to solve the case and mete out justice, is captivated by the independent, fiery detective. As he attempts to protect her from a very real murderer, Kade grows concerned that the beautiful, but very human detective, could easily end up dead should she tangle with supernatural forces that are beyond her control.
The investigation leads them into a dark and dangerous world, deep in the heart of New Orleans, where together, they search for the perpetrators of the Voodoo killings. Sydney soon becomes the target of the killer and ends up fighting for her life and love in the Big Easy. If she makes it out alive, will she give into the intoxicating desire she feels for Kade?
 AMAZON BEST SELLER
 ❤❤❤❤❤
❤❤❤❤❤
http://www.kymgrosso.com
---

 ♥ ♥ ♥ ♥ ♥  ♥ ♥ ♥ ♥ ♥  RACHEL MICALLEF The Rest Is Still Unwritten   FLASH QUIZ with RACHEL Scary or Funny? Scary Chocolate or Vanilla? Chocolate–yummy Beach or Mountains? Beach–I'm Aussie after all! Novel or Novella? Novel–novella are always too short for me Handwritten or Typed? Typed Stilettos or Sneakers? Sneakers Dogs or Cats? Dogs Vampire or Werewolf? Vampire Pumpkin Pie or Pumpkin Bread? Pumpkin Bread Fireplace or […]




Sometimes, as an author, we write chapters or books that never get published.  It can happen for a variety of reasons.  After Tristan's book went out to beta readers, I just felt that the ending I'd written wasn't the way the book should end.  Even though it seemed like a good ending, it just wan't […]




Whether we prefer the solitude of a quiet library, music playing or the buzz of the city around us, everyone has a personal preference for how we like to read our books.  How do you like to read your books?  In silence?  With music?  Hope you enjoy my take on playlists for books. My personal […]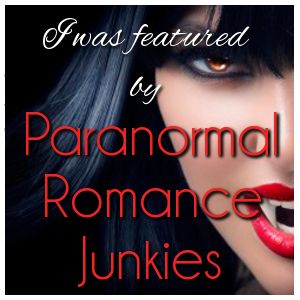 17 Comments